DCC Digital Media Creation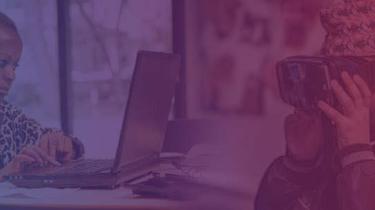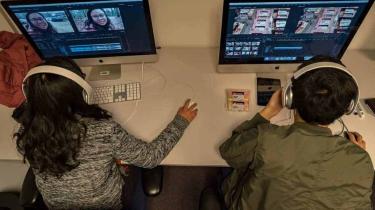 Are you looking to stand out from the crowd with your content?

Digital technologies have fundamentally changed the nature and function of media in our society. Today, digital content creatives have a duty to publish accurate and compelling stories to targeted audiences while being engaging and "share-worthy".

Above all, your content must stand out in a highly competitive market. The course Digital Content Creation will take your abilities from good to great, empowering you to shake up your industry through powerful and engaging content. 
Course modules

Module 1: Know your target audience
▪ Where do ideas come from?
▪ How to zero in on an audience
▪ Mapping your target audience
▪ Influencers, agreed realities, and emotional payoffs
▪ Using mapping to discover target audiences
▪ Using social media for insights
▪ Developing target audience statements
▪ Pitching target audiences
Module 2: Persuade your target audience
▪ What is learning and why is it important for understanding audiences?
▪ How do people learn? Information, skills, and behaviours
▪ The order of decision making
▪ The ingredients of persuasive aims
▪ Why you need different credible sources
▪ Why you should craft emotional appeals
▪ The benefits of formulating a logical approach
▪ Investigating examples – persuading target audiences
▪ Applying persuasion to your own context
Module 3: Storytelling for media professionals 
▪ Narrative journalism versus information journalism
▪ The eight essential elements of Story
▪ Symbols and universal truths
▪ Studying real examples illustrating the eight essential elements of Story
▪ Story detective sessions: develop your own story
▪ The micro story: story in a tweet
▪ Create characters to engage audiences
▪ The importance of character: identifying people like us
▪ The types and tropes of drama characters
▪ Character histories and how to craft them
▪ Hero journeys and creating powerful character growth
Module 4: Creative formats to engage audiences 
▪ How do we tell stories using media?
▪ Ten engaging formats and what makes them unique
▪ Which formats are good for conveying information versus conveying emotions?
▪ Types of formats and the ideas box
▪ Combining ideas creatively
▪ Investigating formats: interviewing
▪ Investigating formats: the discussion
▪ Practice: engaging audiences with the discussion format
You will also:
▪ Receive training in basic audio, using zoom recorders and popular audio editing software for radio or podcasting
▪ Learn how to capture video on mobile technology, edit footage and publish to social media. This includes basic shots, movement and sound for mobile
▪ Learn the basics of photography 

In the second week we put theory into practice, using in-depth skills, such as:
▪ Advanced Video journalism: Editing on standard editing software and exporting final products for broadcast on traditional and digital platforms.

▪ Advanced techniques: 360-degree video, participatory video, immersive 3D video and storytelling, as well as live video streaming.

▪ Advanced podcasting: podcast best practices and monetization.

▪ Multimedia Blogging: Introduction to WordPress, including transforming multimedia into share-able blogs.

▪ Vlogging: YouTube, influencers, virality, how to manage vlogs and YouTube monetization.

▪ Social media: strategy, tools, analytics, and best practices.

▪ How to implement multimedia workflows into your newsroom.

In the third week, you will work on your own, in-depth core project. You'll also put theory into practice by entering a working newsroom environment, and producing a multimedia blog, using story, video and podcast.