About RNTC
We work across the globe, providing media training 
and capacity strengthening for social change. 
Contact us for a chat!
Who we are
RNTC is the internationally renowned training centre of RNW Media, providing training and coaching in media and capacity strengthening for social change. 
RNTC Media Training Centre goes beyond traditional journalism, media and campaigning, combining research and powerful theory, professional practice and creative innovation.

Download RNTC Capability Statement
We also offer scholarships
Through our partnership with Nuffic Global Development, we are able to offer scholarships to media-makers in restrictive settings who use media for social change and create social impact.
Read more about our scholarship programmes
What we do
▶ Training participants to produce multimedia content and media campaigns for social change.
▶ Building the skills to combat disinformation and produce fact-based, non-biased content that facilitates debate and serves the public interest. ​​​
▶ Training participants from and in restrictive settings, as well as from the developed world.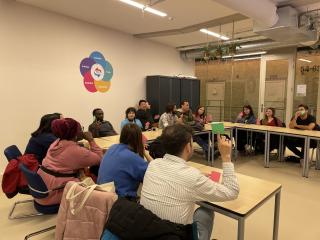 50+ years of experience
RNTC was set up over 50 years ago in 1968 as a joint initiative of RNW Media (formerly Radio Netherlands Worldwide) and the Dutch Ministry of Foreign Affairs. 

RNTC gained invaluable expertise in delivering accredited courses, and in the role media can play in society, especially in the developing world and countries in transition.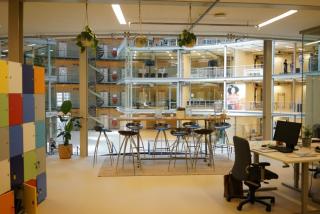 Where we work 
RNTC is active across the globe. In-house courses from one to three weeks are offered at the training centre in the Netherlands, but we offer all our courses also online. 
We have strong partnerships with local media training institutes, and tailored courses are offered around the world at a location of the client's choice or through online format. 
Contact us!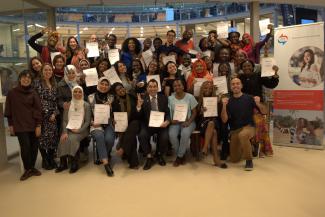 50+ years of achievements
50+

Experience

58

Countries

5

Languages

6000+

Alumni worldwide