Register now for a Nuffic scholarship!
We opened the window for the MENA Scholarship Programme (MSP). We welcome media-makers from the following countries to register below and start their application: 

Algeria • Egypt • Iran • Iraq • Jordan • Lebanon • Libya • Morocco • Tunisia • Syria* 

*Please note that MSP is only open to applicants of Syrian nationality who are residing and working in one of the selected MENA countries.

Click here for more information on how to apply.
We also welcome registrations for the Orange Knowledge Programme (OKP). Please note: Delta application window opens early October 2021.

Bangladesh • Benin • Burkina Faso • Burundi • Colombia • Democratic Republic of Congo (DRC) • Egypt • Ethiopia • Ghana • Guatemala • Guinea • Iraq • Jordan • Kenya • Lebanon • Liberia • Mali • Mozambique • Myanmar • Niger • Nigeria • Palestinian Territories • Rwanda • Senegal • Sierra Leone • Somalia • South Africa • South Sudan • Sudan • Suriname • Tanzania • Tunisia Uganda • Vietnam • Yemen • Zambia
Courses on offer
Digital Media to Counter Disinformation - starts 13 June 2022
This course provides practical tools to combat disinformation, and increase outreach in media.

Media Campaigns for Social Change - starts 7 March 2022
This course demonstrates how to develop traditional and online campaigns that inspire change

Digital Media to counter Hate speech - starts 13 June 2022
This course provides all the tools you need to counter hate speech and polarisation online by developing alternate narratives.

Media Campaigns for Advocacy - starts 7 March 2022
This course trains you to build campaigns that leverage the media and amplify advocacy efforts.

Digital Media Creation - starts 13 June 2022
This intensive course will help you develop engaging multimedia content for broadcast and the web.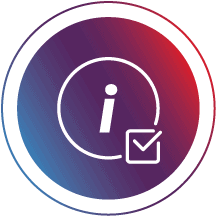 Questions?
We have listed frequently asked questions about our Nuffic scholarship programmes and how to apply in our Scholarships FAQ.
Go to Scholarships FAQ