Public Interest Journalism
This course is for journalists and reporters who are looking to expand their expertise in public interest journalism.
Public Interest Journalism is about delivering powerful stories that have an impact on society, with the sole objective of exposing the truth. Predominantly used to expose abuse of power in government, corporate corruption and social injustices, it's an integral form of communication that relays uncomfortable yet vital truths to the public, while putting pressure on those in power.
Course outline
In this course you will learn:
The eight essential elements of storytelling

Essential methods and techniques required to research, cross-check, and structure stories to reveal authentic information

How to capture the attention of and engage your audience

How to conduct efficient and accurate research

To identify issues of governance

How to establish misuse of power

Core tools for investigations: hypotheses, timelines, and source maps
Course outcomes
By the end of the course you will be able to:
✔ Implement investigative journalism in small newsrooms
✔ Tell original, true stories that may change society for the better
✔ Utilise unique media formats to present in-depth stories that make an impact on public awareness
✔ Use basic audio using zoom recorders and popular audio editing software for radio and podcasting
✔ Use data journalism essentials
Need more information about the course?
Please fill in the form and we will get back to you with more details.
Go to the form
Course modules
We believe in "learning by doing" and take a practical, hands-on approach to training. We start the course with several small group interactive sessions and workshops, to ease the class into interacting with each other. 
Module 1: Know your target audience 
▪ Where do ideas come from?
▪ How to zero in on an audience
▪ Mapping your target audience
▪ Influencers, agreed realities, and emotional pay-offs
▪ Using mapping to discover target audiences
▪ Using social media for insights
▪ Developing target audience statements
▪ Pitching target audiences
Module 2: Persuade your target audience 
▪ What is learning and why this is important to understanding audiences?
▪ How do people learn? Information, skills, and behaviours
▪ The ingredients of persuasive aims
▪ Why you need different credible sources
▪ Why you should craft emotional appeals
▪ The benefits of formulating a logical approach
▪ Investigating examples – persuading target audiences
▪ Applying persuasion to your own context
Module 3: Storytelling for media professionals 
▪ Narrative journalism versus information journalism
▪ The eight essential elements of story
▪ Symbols and universal truths
▪ Studying real examples illustrating the eight essential elements of story
▪ Story detective sessions: develop your own story
▪ The micro story: story in a tweet
▪ Create characters to engage audiences
▪ The importance of character: identifying people like us
▪ The types and tropes of drama characters
▪ Character histories and how to craft them
▪ Hero journeys and creating powerful character growth
Module 4: Creative formats to engage audiences 
▪ How do we tell stories using media?
▪ Ten engaging formats and what makes them unique
▪ Which formats are good for conveying information versus conveying emotions?
▪ Types of formats and the ideas box
▪ Combining ideas creatively
▪ The 3 Act Structure and the 5 Act Structure
▪ Investigating formats: interviewing
▪ Investigating formats: the discussion
▪ Practice: engaging audiences with the discussion format
Participants will further:
▪ Receive training in basic audio using zoom recorders and popular audio editing software for radio or podcasting
▪ Practice "interviewing for storytelling and Investigation"
▪ Analyse successful investigations with experienced and award-winning  investigative journalists as guest speakers
In the second week, we practice using in-depth skills such as:
▪ Core tools for investigations: hypotheses, timelines, and source maps
▪ Structuring your story's "Masterfile"
▪ Learning-by-doing: combining all learned techniques to prepare an in-depth core project for further investigation back home
▪ Data journalism essentials: Excel and R 
▪ The Story-based approach

All final project work is subject to group critiques. In doing so, we can ensures that your final project is clear, concise, and will achieve maximum impact.
In the final  week, participants will work on their in-depth core project on the subject of governance, accountability and corruption.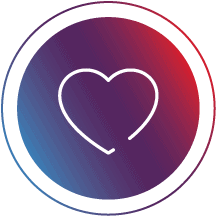 Certification
After you have completed all the course sessions and assignments, you will receive an RNTC certificate and join the ranks of more than 6000 RNTC alumni worldwide.
RNTC Media Training Centre
50+ years

Experience

58

Countries

5

Languages

6000+

Alumni