Digital Media to Counter Disinformation
This course provides practical tools to combat disinformation, and increase outreach in media.
When facts and fact checking alone is not enough, what else can be done to turn the tide on misinformation, polarisation, propaganda, and shrinking spaces?
Combining state of the art techniques on media literacy, alternate messaging and campaigning, we explore what can be done to fight back.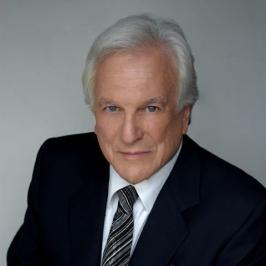 "The first step toward change is awareness"
-
Nathaniel Branden
Course outline
In this course you will learn:
Strategies used to counter disinformation, malinformation, polarisation, and propaganda

About key issues in digital media that are driving misinformation, such as echo chambers, filter bubbles and sponsored advertising

To examine media risks

How to use creative techniques to deliver alternative narratives to micro-target audiences
Course outcomes
By the end of this course you will be able to:
✔ Design and produce emotional narratives
✔ Format messages that reach your target audience
✔ Address the root of radical ideologies, propaganda, and hate messaging
✔ Implement campaigns that propose alternates to state sponsored messages
✔ Produce multimedia material which changes attitudes and behaviours, using proven persuasion theories
✔ Develop a strategy to counter disinformation
Course modules
The first week includes several small group interactive sessions and workshops to ensure that you learn by doing. 
Module 1: Know your target audience 
▪ Where do ideas come from?
▪ How to zero in on an audience
▪ Mapping your target audience
▪ Influencers, agreed realities and emotional pay-offs
▪ Using mapping to discover target audiences
▪ Using social media for insights
▪ Developing target audience statements
▪ Pitching target audiences
Module 2: Persuade your target audience 
▪ What is learning and why this is important to understanding audiences?
▪ How do people learn? Information, skills, and behaviours
▪ The ingredients of persuasive aims
▪ Why you need different credible sources
▪ Why you should craft emotional appeals
▪ The benefits of formulating a logical approach
▪ Investigating examples – persuading target audiences
▪ Applying persuasion to your own context
Module 3: Storytelling for media professionals 
▪ Narrative journalism versus information journalism
▪ The eight essential elements of story
▪ Symbols and universal truths
▪ Studying real examples illustrating the eight essential elements of story
▪ Story detective sessions: develop your own story
▪ The micro story: story in a tweet
▪ Create characters to engage audiences
▪ The importance of character: identifying people like us
▪ The types and tropes of drama characters
▪ Character histories and how to craft them
▪ Hero journeys and creating powerful character growth
Module 4: Creative formats to engage audiences
▪ How do we tell stories using media?
▪ Ten engaging formats and what makes them unique
▪ Which formats are good for conveying information versus conveying emotions?
▪ Types of formats and the ideas box
▪ Combining ideas creatively
▪ Investigating formats: interviewing
▪ Investigating formats: the discussion
▪ Practice: engaging audiences with the discussion format
▪ We draw on lessons learned by counter disinformation experts in what is working and what is not.
▪ We explore concepts of disinformation and malinformation and how does it work in polarizing societies.
▪ We explore key issues in digital media that are driving misinformation: echo chambers filter bubbles and sponsored advertising. How these work and how they can be interrupted.
▪ We examine media risks through interactive immersive exercises designed to break habits of amplification of messaging.
▪ Create counter narratives that focus on our own contexts
▪ Examine social media strategies and their efficacy
▪ Delve into the potency of offline strategies such as media literacy and school programmes
In the final week, we combine the learning of the first two weeks and use the RNTC method of "learning-by-doing".
Students will create their own positive alternative messages in a variety of media (audio, text, still image, or video), for various platforms (including radio, TV, print, web, and social media) in an effort to put the theories learned, into practice.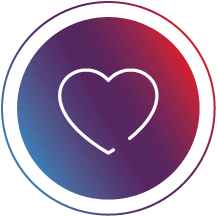 Certification
After you have completed all the course sessions and assignments, you will receive an RNTC certificate and join the ranks of more than 6000 successful RNTC alumni worldwide.
RNTC Media Training Centre
50+ years

Experience

58

Countries

5

Languages

6000+

Alumni