Our alumni network
6,000+ satisfied customers around the world

Proud to be an RNTC alumna/alumnus!
RNTC has more than 6,000 enthusiastic alumni all over the world. We keep receiving excited reactions from our alumni about how their training at RNTC has helped them to improve their work and their careers. Many of them made considerable professional progress after attending a course at RNTC. Many also went on to win awards.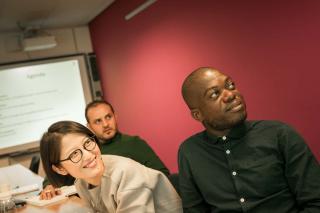 Keep in touch
RNTC's alumni keep in touch with RNTC and each other via our Facebook page.
 
Alumni also keep in touch through LinkedIn:
If you want to be part of the RNTC group, join us here. If you want to follow us or mention us in your LinkedIn profile this is our page.
Want to organise an alumni meeting?
Are you an alumnus/alumna? Do you want to set up a meeting with alumni from your country or initiate some other alumni event? Let us know! You can write to us at info@rntc.com. Please note that RNTC does not share any alumni personal information.