Media Campaigns for Social Change
This course demonstrates how to develop traditional and online campaigns that inspire change.
Are you looking to make a positive impact on the world? Have you got an important message to share? Media campaigns can be an effective conduit for social change.

Campaigns that spark a conversation about our current culture, when crafted correctly are a powerful tool for heightening awareness, shifting mindsets and changing behaviour.

Our Media Campaigns for Social Change course allows you to explore the ingredients of successful campaigns and gives you the practical tools to create one of your own.
Course outline
In this course you will learn how to :
Develop a campaign plan for your own context

Use the power of persuasion to attract and retain new audiences

Use digital and social media tools

Utilise offline interventions and engagement strategies

Create campaigns that have a measurable impact on society
Course outcomes
By the end of the course you will be able to:
✔ Develop your own campaign strategy
✔ Use new digital tools for online campaigns, as well as traditional methods
✔ Create relevant content for the press release and the pitch
✔ Write blogs and microblogs
✔ Produce online video: shooting and editing on the iPad
Course modules
Applicants are like-minded individuals with the same goal in mind – to create inspiring content for social change. That's why we start the course off by creating interactive sessions and small-group workshops.
Module 1: Know your target audience
▪ Where do ideas come from?
▪ How to zero in on an audience
▪ Mapping your target audience
▪ Influencers, agreed realities, and emotional payoffs
▪ Using mapping to discover target audiences
▪ Using social media for insights
▪ Developing target audience statements
▪ Pitching target audiences
Module 2: Persuade your target audience
▪ What is learning and why this is important to understanding audiences
▪ How do people learn? Information, skills, and behaviours
▪ The ingredients of persuasive aims
▪ Why you need different credible sources
▪ Why you should craft emotional appeals
▪ The benefits of formulating a logical approach
▪ Investigating examples – persuading target audiences
▪ Applying persuasion to your own context
Module 3: Storytelling for media professionals
▪ Narrative journalism versus information journalism
▪ The eight essential elements of story
▪ Symbols and universal truths
▪ Studying real examples illustrating the eight essential elements of story
▪ Story detective sessions: develop your own story
▪ The micro story: story in a tweet
▪ Create characters to engage audiences
▪ The importance of character: identifying people like us
▪ The types and tropes of drama characters
▪ Character histories and how to craft them
▪ Hero journeys and creating powerful character growth
Module 4: Creative formats to engage audiences
▪ How do we tell stories using media?
▪ Ten engaging formats and what makes them unique
▪ Which formats are good for conveying information versus conveying emotion?
▪ Types of formats and the ideas box
▪ Combining ideas creatively
▪ Investigating formats: interviewing
▪ Investigating formats: the discussion
▪ Practice: engaging audiences with the discussion format
In the second week we look at mediums for engaging with audiences:
▪ Understanding social media: which are the best platforms to reach my audience?
▪ Practical tools and engagement strategies on and offline
▪ Using blogs and microblogs: writing for the online space
▪ The traditional media: the day in the life of the journalist, creating relevant content for traditional media, the press release, and the pitch
▪ Producing online video: shooting and editing on the iPad
▪ Radio: interviews and discussions and how to work with the media
▪ How to strategize for media campaigns: introductions to media campaign strategies using the media mix
During the second week we deconstruct successful campaigns and understand how they effectively targeted their audience, communicated their stories and on which platforms they had the most success.
In the final week, we apply the RNTC approach of "learning-by-doing." You will combine the theoretical inputs from week one, the case studies, and the technical skills you've learned, to create your own  campaign strategy. As part of your final assessment, you'll also produce visual and audio content for your campaign, to reach your target audience and have maximum social impact.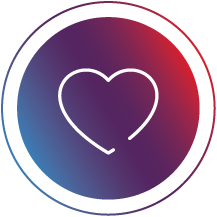 Certification
After you have completed all the course sessions and assignments, you will receive an RNTC certificate and join the ranks of more than 6000 RNTC alumni worldwide.
RNTC Media Training Centre
50+ years

Experience

58

Countries

5

Languages

6000+

Alumni