Election Reporting
This course will provide you with a rounder view of the electoral process and give you insight into the role that media can play in covering elections.
Are you looking to get a better understanding of the political and electoral system? Would you like to familiarise yourself with electoral law and how it affects media reporting?
About this course
The course Election Reporting will provide you with a rounder view of the overall electoral process and give you an insight into the role of the media in covering elections. Through looking at your country's election history to provide detailed knowledge of the mechanics of voter registration, boundary delimitation, the vote, the count and any other issues of relevance, to studying the differing roles of men and women in the elections, and actions being taken to ensure women's participation.
Course outline
In this 5-day course spread out over 12 days we will discuss the safety mechanisms needed during election reporting, how public attitudes to the candidates and the elections can be affected by media reporting, and audience needs for reliable information during elections.
This intensive five-day course is developed for journalists working in investigative, data and election reporting, who want to improve their skills.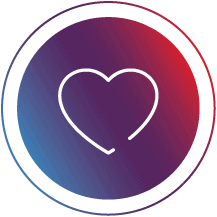 Certification
After you have completed all the course sessions and assignments, you will receive an RNTC certificate and join the ranks of more than 6000 successful RNTC alumni worldwide.
Course outcomes
✔ Understand the electoral process and legal frameworks in which you need to operate as a journalist covering elections
✔ Understand the journalist's role in covering national or regional elections.
✔ Learn new techniques for news gathering and reporting during an election
✔ Value safety and security practices in your activities as a journalist during an election
✔ Apply your learning through simulation and learn by doing activities.
RNTC Media Training Centre
50+ years

Experience

58

Countries

5

Languages

6000+

Alumni