Digital Safety and Security
In this course you will master core techniques for identifying security threats, and staying safe in the civic space.
Course closed
Working in the civic space sometimes means you are exposed to a variety of risks, some of which you may be aware of, but most you don't until it's too late. The ways in which your privacy and security can be compromised by criminal, corporate or state activity are multiplying and becoming more and more complex.
Course outline
In this course you will learn about:
Threat awareness

Cybercrime and cyber security tools

Physical security risks and threat modeling

Device security and making sure your devices are protected

Privacy and security, how to secure your communication
Course outcomes
By the end of the course you should be able to:
✔ Understand the full range of current and emerging threats to your privacy and security
✔ Develop your own threat model
✔ Utilise core techniques and principles for protecting your personal data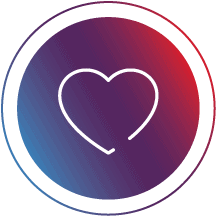 Certification
After you have completed all the course sessions and assignments, you will receive an RNTC certificate and join the ranks of more than 6000 successful RNTC alumni worldwide.
About RNTC Media Training Centre
50+ years

Experience

58

Countries

5

Languages

6000+

Alumni