DSC Drama for Social Change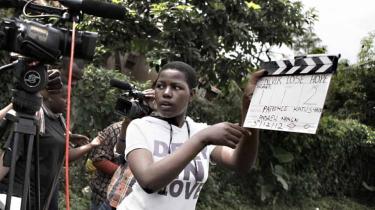 Inspiring lasting behavioural and social change

For thousands of years, people have told stories - created drama to express opinions and garner public opinion. Drama is intrinsically woven into the fabric of our society, from the productions that we watch on stage, to the films and TV programmes that form our opinions. In the right context, this ultimately makes it a powerful tool for social change.
Course modules
▪ Mapping your target audience
▪ Using social media for insights
▪ Pitching target audiences
▪ What is learning and why is it important in understanding audiences?
▪ How do people learn? Information, skills, and behaviours
▪ The ingredients of persuasive aims
▪ Investigating examples – persuading target audiences
▪ Applying persuasion to your own context
▪ Facts versus story: what are the differences and when is each appropriate
▪ The eight essential elements of story
▪ Types of formats
▪ Create characters to engage audiences, character guides and arcs
▪ A, B, C plots (storylines)
▪ Moral premises to focus narrative
In week two, we learn some of the more technical aspects of producing online multimedia content:
▪ The production process
▪ The Creative Business: the Treatment, the Logline, the Outline
▪ Screenwriting 101: formatting your screenplay to industry standards
▪ Creativity and brainstorming
▪ Working with actors
▪ Shooting and editing video
In the third week, we unite the theory and the technical skills in creating an original, scripted drama of your very own, in a format of your choosing.
You will thoroughly plan, script and work with actors to produce a video that is aimed at creating social change. The final project will put all the theory into practice, enabling you to apply it to any topic you choose.
▪ Preparation of the premise of your drama
▪ Pitching, with feedback
▪ Pre-production and planning of your project
▪ You will receive mentorship and feedback at each stage of the practical phase
▪ Hands-on production and editing of your project
▪ Viewing, feedback, and final assessments