MCA Media Campaigns for Advocacy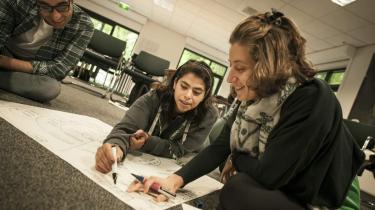 Media Campaigns for Advocacy

Module 1: Know your target audience 

▪ Where do ideas come from?
▪ How to zero in on an audience
▪ Mapping your target audience
▪ Influencers, agreed realities and emotional pay-offs
▪ Using mapping to discover target audiences
▪ Using social media for insights
▪ Developing target audience statements
▪ Pitching target audiences

Module 2: Persuade your target audience 

▪ What is learning and why this is important to understanding audiences?
▪ How do people learn? Information, skills, and behaviours
▪ The ingredients of persuasive aims
▪ Why you need different credible sources
▪ Why you should craft emotional appeals
▪ The benefits of formulating a logical approach
▪ Investigating examples – persuading target audiences
▪ Applying persuasion to your own context

Module 3: Storytelling for media professionals 

▪ Narrative journalism versus information journalism
▪ The eight essential elements of story
▪ Symbols and universal truths
▪ Studying real examples illustrating the eight essential elements of story
▪ Story detective sessions: develop your own story
▪ The micro story: story in a tweet
▪ Create characters to engage audiences
▪ The importance of character: identifying people like us
▪ The types and tropes of drama characters
▪ Character histories and how to craft them
▪ Hero journeys and creating powerful character growth

Module 4: Introduction to Advocacy

▪ Defining Advocacy
▪ Difference between Advocacy and  "Behaviour Change Communication (BCC)"and "Information Education and Communication (IEC)".
▪ Legitimacy
▪ Formats of Advocacy: Tools and Actions
▪ Scale of Naughtiness
▪ When to choose which method.

RNTC has developed an Advocacy Campaigns canvas that will guide the participant through the development of the campaign. Using case studies and examples we workshop the best practices for advocacy campaigns. 

Module 5: Assessing the Political Environment

▪ Power Analyses
▪ Environment mapping
▪ Identifying targets
▪ Allies and Partners

Module 6: Aims and objetives

▪Define aims and objectives
▪ Defining issues in need of change
▪ Choosing tools and actions

Module 7: Key Messages

▪ Defining Key messages
▪ Identifying time bound opportunities
▪ Channel planning

Module 8: Assessing Risk

▪ Mapping Risk
▪ Mitigating Risk
▪ Risk and Resilience

Module 9: Strategy

▪ Building a strategy
▪ Action planning

Module 10: Amplification

▪ Traditional Media Amplification
▪ Social Media Amplification
▪ Amplification in digital channels
▪ On the ground amplification

In the final week, we combine the learning of the first two weeks and use the RNTC method of "learning-by-doing".

Participants will create their own positive campaign in a variety of media (audio, text, still image, or video), for various platforms (including radio, TV, print, web, and social media) in an effort to put the theories learned, into practice.